Kingston to Montreal and Return
7 nights, 8 days at a 6 night rate
Starting at $2994 CAD per person
Join us as we kick off the 2023 river cruising season with 7 nights and 8 days of celebrating spring and the natural beauty and history of the 1000 Islands and St. Lawrence River. This return trip from Kingston to Montreal will explore the 1000 Islands region, as well as the St. Lawrence Seaway lock system as it facilitates travel and trade to Montreal. This Signature Cruise is designed to highlight the very best of springtime on the St. Lawrence River, and is available at a special 6 night rate starting at $2994 CAD per person.
May 7, 2023 - May 14, 2023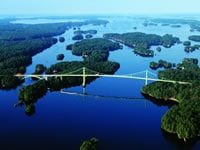 This cruise will take you to witness the island paradise and natural and man-made charm of the archipelago.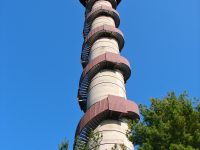 The 1000 Islands Tower is a unique attraction and will show you the best of what the area has to offer.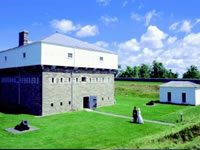 The first Fort Wellington was built during the war of 1812 high above the St. Lawrence River at Prescott.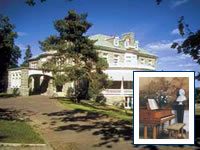 Fulford was able to purchase 14 acres of waterfront property in Brockville, Ontario.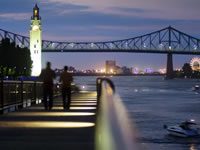 A complete City tour, taking in many points of interest, including Notre Dame Basilica, a masterpiece of Gothic Revival architecture.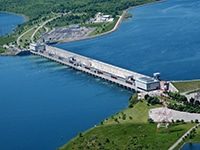 The Moses-Saunders Power Dam, short for Robert Moses-Robert H. Saunders Power Dam, is a dam on the Saint Lawrence River straddling the border between the United States and Canada.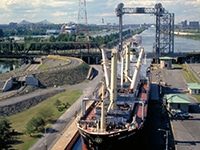 All locks on the Seaway are similar in size. In width they are 80 feet; the depth over the sill is 30 feet; and the length - that is breast gate to fender - is 766 feet.
This is a family-run business that had its beginning in the mid-1800's. Situated on more than 120 acres and boasting more than 30,000 trees, you could safely say this family knows apples.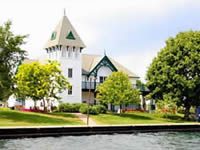 Thousand Islands Heritage Center
On Gananoque's waterfront there's a grand Victorian building designed in the tradition of the late 19th century two storey "grand cottage" with its expansive verandahs and a "widow's walk" lookout tower.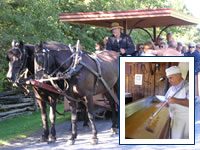 Upper Canada Village ? parts of it formed with buildings moved from flooded lands ? is a living museum community that recreates the life, work, and development of the early settlements along the upper St. Lawrence River valley.