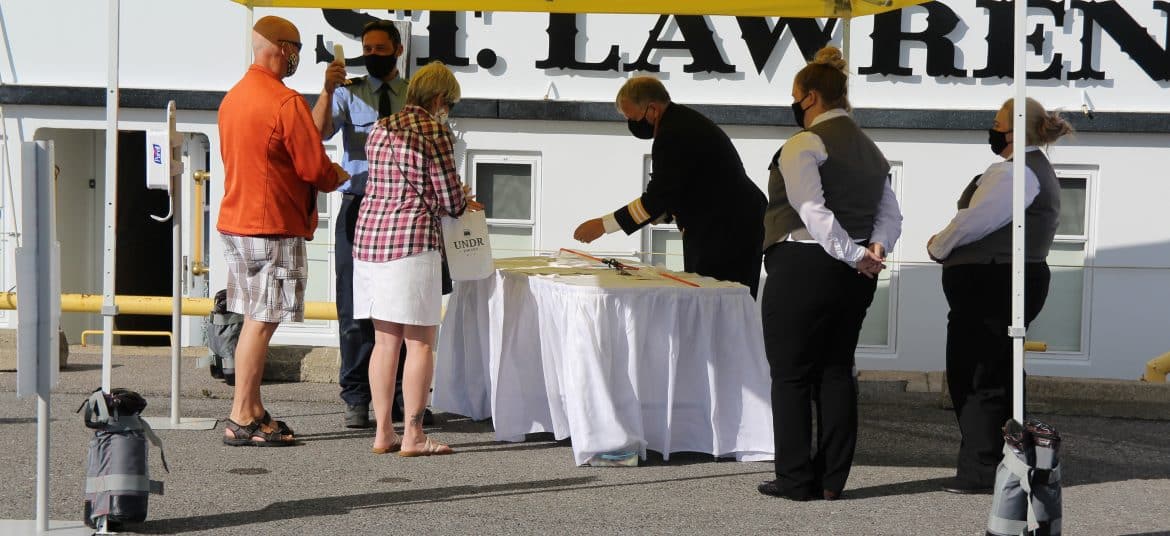 St. Lawrence Cruise Lines has created a robust on-board program to ensure the health and safety of passengers and crew throughout the cruising experience. These procedures have been thoughtfully developed in accordance with Canadian federal and regional health and safety guidelines. However, these procedures may change according to the most recent stages of the pandemic and current government initiatives. 
If you have any questions about the current status of our Health & Safety Procedures, please contact our Reservations Staff at 1-800-267-7868. References are available at the bottom of the page. You can download a PDF of our Health & Safety Policies

HERE

.
UPDATE: As of October 1, 2022 proof of COVID-19 vaccination is no longer required. All passengers must be willing to receive a Covid-19 antigen rapid test if requested by the safety officer on board. St. Lawrence Cruise Lines recommends that all travellers undergo a rapid test before leaving home for travel. All crew members will be assessed prior to boarding.
This unique cruise is new for 2023 and features both the Ottawa and St. Lawrence Rivers. Your journey starts in the national capital of Ottawa just in time for Canada's Birthday and a fantastic view of the fireworks on Parliament Hill. and follow the Ottawa River to Montreal, before heading up the St. Lawrence River through the 1000 Islands to Canada's first capital in historic Kingston, Ontario.
Along the way, you will experience the history and culture of both English and French Canada, while exploring the beautiful inland waters that were instrumental to the economic and cultural foundation of Canada. This cruise will have a unique itinerary with a distinctly Canadian flair.
*Special offers are available for St. Lawrence Cruise Lines alumni on this cruise!
St. Lawrence Cruise Lines has received the World Travel & Tourism Council's #SafeTravels stamp. This initiative promotes industry best practices to support travel and tourism in the move from crisis management to recovery due to COVID-19.
The objective of #SafeTravels is to ensure that protocols are in place across all relevant areas of the industry with an increased focus on health, hygiene, and reduction of physical contact guidance which travellers will need and expect to embrace a safe travel experience.