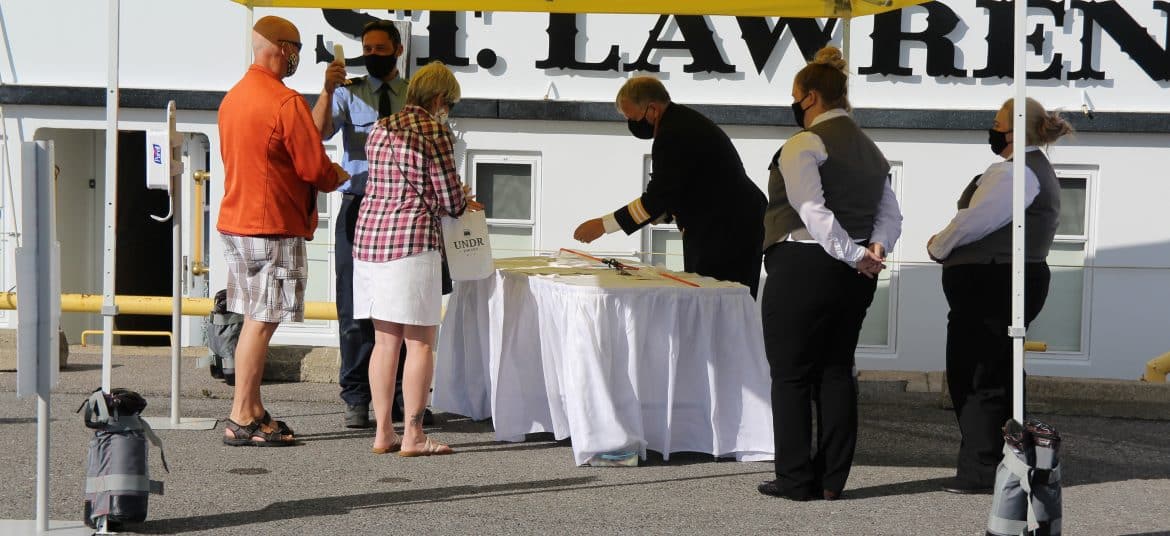 Covid-19 Health & Safety Policy
In order to ensure the health and safety of passengers and crew throughout the cruising experience, St. Lawrence Cruise Lines has instituted a number of safety procedures designed to protect against the spread of Covid-19. These procedures have been thoughtfully developed in accordance with Canadian federal and regional health and safety guidelines. However, these procedures may change according to the evolving state of the pandemic and current government initiatives to slow or stop Covid-19.
*UPDATE: March 15, 2022: In accordance with Transport Canada regulations, for the 2022 cruise season all passengers must be double-vaccinated before boarding the vessel. All passengers will be required to provide proof of vaccination with them before boarding. A hard copy of proof of vaccination is preferred due to the requirements of some attractions. Additionally, passengers must be willing to receive an antigen rapid test on the dock before boarding the vessel.
If you have any questions about the current status of our Health & Safety Procedures, please contact our Reservations Staff at 1-800-267-7868. References are available at the bottom of the page. You can download a PDF of our Health & Safety Policies

HERE

.
St. Lawrence Cruise Lines has received the World Travel & Tourism Council's #SafeTravels stamp. This initiative promotes industry best practices to support travel and tourism in the move from crisis management to recovery due to COVID-19.
The objective of #SafeTravels is to ensure that protocols are in place across all relevant areas of the industry with an increased focus on health, hygiene, and reduction of physical contact guidance which travellers will need and expect to embrace a safe travel experience.