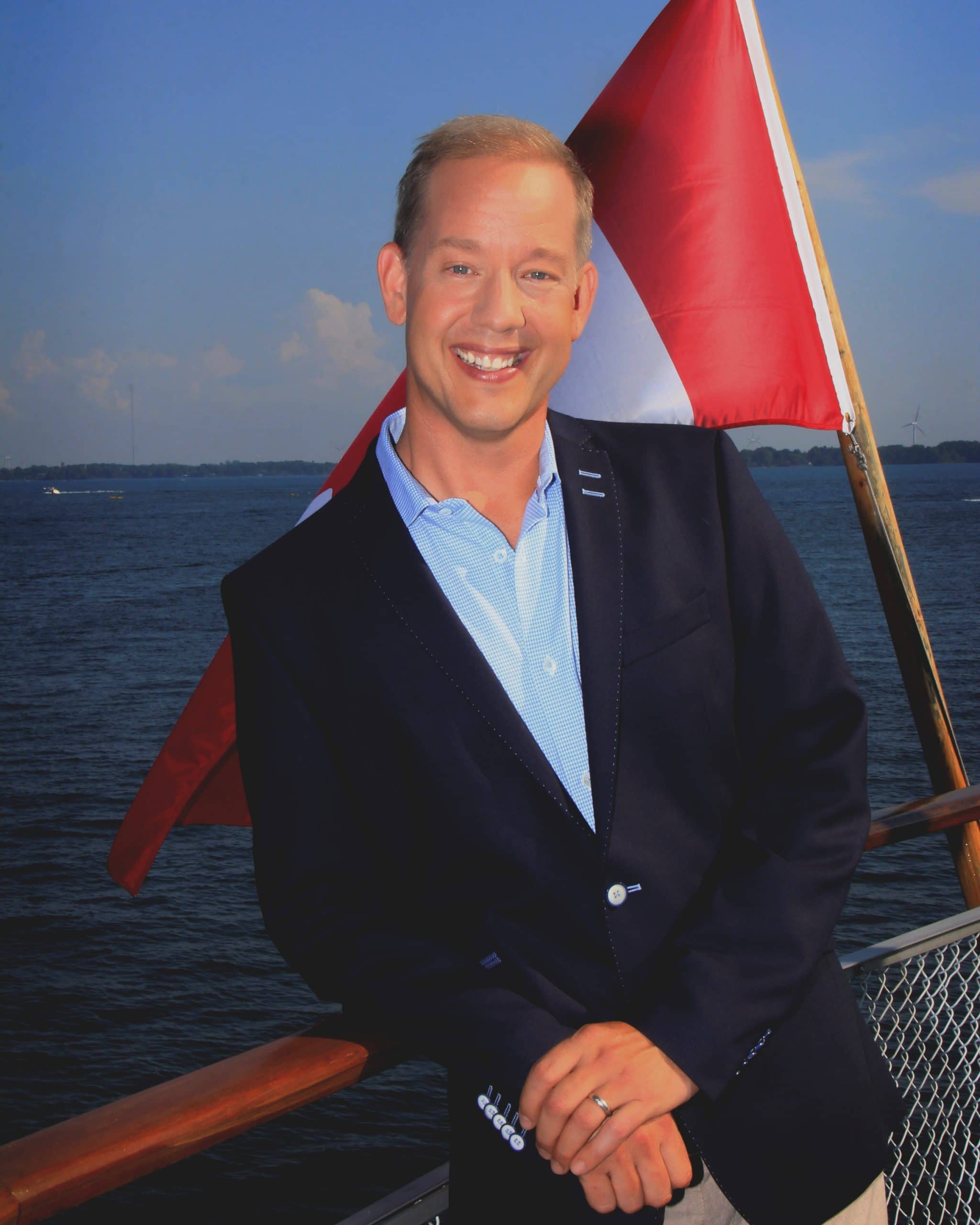 St. Lawrence Cruise Lines is a family built and operated Canadian business with 40 years of experience providing the best possible river cruising experience for our guests. Join us to explore the most scenic, calm water rivers in this part of the world. Our professional, highly trained all-Canadian crew will spoil you with exceptional cuisine and genuine Canadian hospitality as you experience the tremendous beauty of the St. Lawrence and Ottawa Rivers and the rich history of Upper and Lower Canada. We look forward to welcoming you aboard!
Jason Clark, President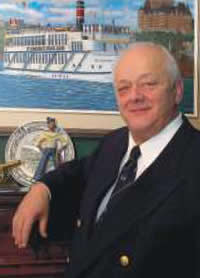 How it all began... The M/V Canadian Empress was the result of some fanciful thinking on the part of Bob Clark in 1979. Bob lived on the St. Lawrence River for a number of years. He recognized its many attractions and scenic beauty and couldn't understand why there wasn't an overnight cruise ship allowing visitors to experience this very special part of the world. Bob's entrepreneurial spirit wouldn't allow him to let go of this idea. He utilized his background in architecture, real estate and engineering, and within a short period of time the keel of the ship was being laid.
The M/V Canadian Empress was launched on September 6th, 1981. The year 1908 was chosen as a design and decor theme, because Bob wanted a vessel that would integrate well with the history of the St. Lawrence River. Bob was a firm believer in a "hands-on" management style and it was not uncommon to find Bob and his wife Myrna cruising on board with passengers.
The M/V Canadian Empress is not a replica of any specific vessel. It is a composite replica of many vessels that were common in the St. Lawrence region during the last century. In its 40 year history, the Canadian Empress has hosted guests from virtually every province of Canada, every state in the United States and numerous countries throughout the world.