Kingston to Ottawa
5 nights, 6 days starting at $2602 CAD
Come and explore the St. Lawrence and Ottawa Rivers for 5 Nights, 6 Days. Embark in Kingston, Ontario, Canada, and disembark in Canada's capital, Ottawa, Ontario.
Along the shores of the Ottawa River, you'll come face to face with the capital of Canada where a warm Canadian welcome awaits you. Politics and pageantry abound in this city known for its year-round festive flair. Ottawa is the seat of Canada's federal government. It's the political centre of Canada, home to international dignitaries and the site of world-class museums and galleries galore, satisfying every interest.
Cruising along the Ottawa River you'll find yourself situated directly between predominantly English-speaking Ontario and French-speaking Quebec, basking in a unique blend of Canada's founding cultures. Cruising in either direction, you will experience the many faces, stages, and attractions of the St. Lawrence River. A dynamic international waterway whose deep-draft navigation route is an essential lifeline between North America and overseas trade centres.
Lachine, a borough of Montreal
June 27, 2022 - July 2, 2022
July 23, 2022 - July 28, 2022
Sep 9, 2022 - Sep 14, 2022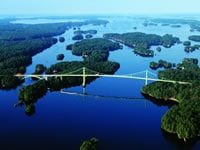 This cruise will take you to witness the island paradise and natural and man-made charm of the archipelago.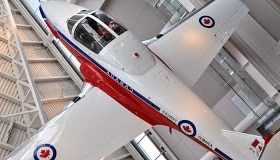 Canadian Aviation and Space Museum
The Canadian Aviation and Space Museum focuses on aviation in Canada from its beginnings in 1909 to today.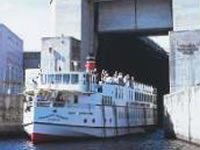 The lock at the Carillon Lock and Power Station is an impressive piece of engineering. Built between 1959 and 1964 this complex lock is a power station, powerhouse-dam and navigation lock in one.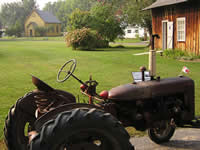 The Cumberland Heritage Village Museum is a historic village situated on a 100 acre site which is distinctive in its portrayal of the ways in which industrialization and mechanization were changing everyone's way of life.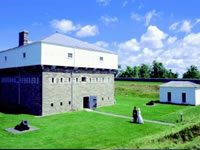 The first Fort Wellington was built during the war of 1812 high above the St. Lawrence River at Prescott.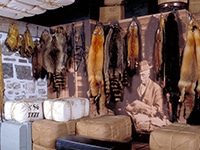 Located to the west of the Island of Montréal, the Fur Trade Museum at Lachine site is a testimony to the culmination of the fur industry in the Montréal region in the 18th and early 19th centuries.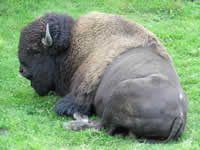 You will explore 10 kilometers of the beautiful, natural landscape of a Laurentian forest coming face-to-face with many species of Canada's wild animals.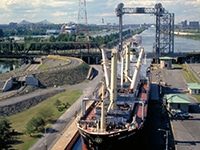 All locks on the Seaway are similar in size. In width they are 80 feet; the depth over the sill is 30 feet; and the length - that is breast gate to fender - is 766 feet.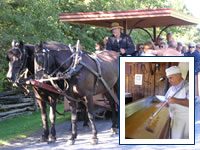 Upper Canada Village ? parts of it formed with buildings moved from flooded lands ? is a living museum community that recreates the life, work, and development of the early settlements along the upper St. Lawrence River valley.
Passenger boarding commences at Kingston - Brock St. Dock.
Captain's Punch & Cheese Reception.
Captain's Welcome Remarks - Safety Instructions & Crew introductions.
Kingston Harbour tour bound for 1000 Islands anchorage.
Empress Class Roast Prime Rib of Beef Buffet.
Cruise Director's "Fun with Trivia" and get acquainted party.
Late night stroll on the upper deck under a million stars and among a thousand islands.
Soft piano music on the player piano.
Weigh anchor to wander the 1000 Islands & Millionaires' Row
Sail past Boldt Castle on Heart Island enroute to Ivy Lea
Debark at Ivy Lea for bus transfer to the 1000 Island Tower
Return to ship for departure bound for Prescott
Comprehensive Safety Presentation and Crew Drill
Debark at Prescott - bus departs for Fort Wellington tour
Bus returns from the fort visit
Depart Prescott bound for Upper Canada Village
Pass through lock at Seaway Control Dam (Iroquois)
Ship arrives Upper Canada Village, Crysler Park Marina
Relax and stroll the marina and grounds
Fun-loving entertainment
Miniature train departs to meet horse-drawn wagons to tour Upper Canada Village
Transportation returns from the Village (1.5 miles)
Depart Upper Canada Village bound for Coteau Landing, Quebec
Pass through Eisenhower and Snell Locks (USA)
Ship arrives Coteau Landing
Free time to relax or stroll along an early canal system
Depart Coteau Landing bound for Lachine (borough of Montreal)
Pass through Beauharnois Locks into Lake St. Louis and witness the continuing approach to Montreal. Time allowing see some of the south shore canal
Arrive picturesque Lachine, Quebec
Debark for a 2.5 hour guided bus tour of Montreal
Comprehensive Safety Presentation & Crew Drill
Free time before dinner to relax and enjoy the unique character of old Lachine
Depart Lachine for Ottawa River & Montebello
Pass through Ste. Anne de Bellevue Lock
Arrive Carillon Lock and Power Dam (65 foot lift) enroute to Montebello
Buses depart Montebello Dock for a visit to Omega Animal Wilderness
Big band sounds and vocals (new and old) - dancing
Depart Montebello, Quebec bound for Cumberland, Ontario
Buses depart for Cumberland Heritage Village Museum
Depart Cumberland Museum and return to vessel
Enter approaches to Ottawa, Prime Ministers' residence, Embassies, etc. Ship turnabout beneath Canada's Parliament
Arrive Gatineau/Ottawa for Closing Ceremonies (Grand Saloon)
Disembarkation and farewells - Gatineau Municipal Wharf
Early morning coffee - Grand Saloon (or observation deck)
Breakfast (latest full breakfast serving - 0900)
Lunch - early sitting (at the call of the bell)
Lunch - main sitting (at the call of the bell)
Afternoon tea - Grand Saloon (or observation decks)
Dinner - early sitting (at the call of the bell)
Dinner - main sitting (at the call of the bell)
Shuffle Board, Parlor Games, Kite Flying
All times are approximate. This itinerary is subject to change without notice or incurring obligation. Currents, weather and seaway traffic may be modifying factors.